Well, I WAS done posting for the night, but then I came across the most adorable shirt ever! I figured a lot of you mommies out there who have kids that model on Facebook could use one of these. Shoot, I want one for myself. I mean my boutique is getting well known on Facebook so why not? Then. On second thought, people who don't know me, probably won't think very highly of me! lol.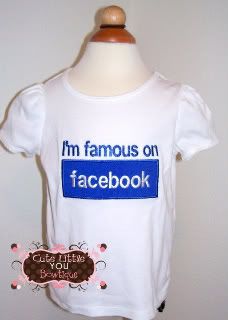 Be sure to say "Hi" to Jessica over at
Cute Little You Bowtique
and tell her DDD sent you!