My friend Tiffany, from
Whimsical Willows Couture
, decided to go back into business together--we used to own Cookie Crumbs Couture together with another friend--to make patterns! After both of us getting emails from people requesting patterns for our personal designs, as well as having many more pattern ideas we want to see come to fruition, we finally decided to do it! And it only took a year...lol. Seriously.
We are hoping to open up shop in the next two weeks as our first 3 patterns are out to testers as we speak. We have gotten a couple reviews back from testers and so far (surprise of surprises) their stuff is turning out and they love the pattern! You don't know what a relief it is knowing that the hard work on these patterns shows!
Here are the first 5 patterns
Create Kids Couture
will be offering:
Chloe's Party Peasant Dress
Anika's Peasant Romper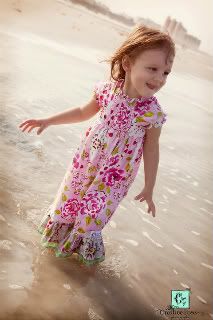 Ruby's Cap Sleeve Sun Top & Gaby's Side Ruffle Capris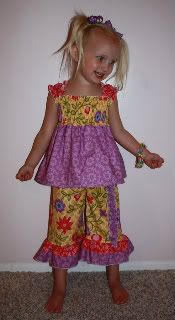 Penny's Patchwork Twirler Dress
I hope you love them and they inspire you as much as they inspire us!