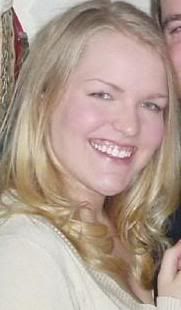 Hi! I'm Shannon, the owner-designer-creator of Dashingly Dainty Designs. I'm a stay-at-home-mother of 2 beautiful toddlers who keep me VERY busy.
I started creating children's clothing about a year ago and it has been such an adventure for me! I remember watching my grandma sew when I was younger and knew that I always wanted to do it.
A few months after my daughter was born I finally picked up a sewing machine that I had received as a gift months before and just started sewing! After a couple months some friends and I decided to open up a children's boutique together, Cookie Crumbs Couture. We had almost immediate success and we were even featured on Fox 2 News. Unfortunately, we all had different ideas of what we wanted in our boutique so we decided to go our separate ways and open up our own boutiques and here I am!
I couldn't imagine doing anything different and I am so grateful to have the opportunity to do this at this time in my life.